Book Four – Just Released!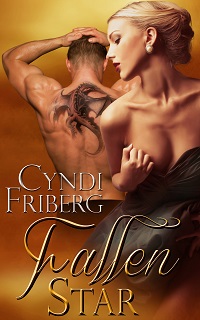 This story picks up where Alpha Hunter left off and delves more deeply into the Shadow Assassin conflict. It's not necessary to read the books in order, but it's more fun if you do. These books have a more contemporary feel than the Beyond Ontariese series. They are definitely steamy romances, and even though they're set in Las Vegas, you'll find many sci-fi and paranormal themes. Enjoy!
When a devastating accident ends Jillian's dancing career, she thinks her life is over. Then a gorgeous man, claiming to be her alien protector, offers to heal her injuries. She has nothing to lose by trusting him and everything to gain. But trust doesn't come easy for Jillian.
Odintar has never met a woman as captivating as Jillian. He's lived life on the fringes, tolerated yet never truly accepted. Desire ignites between them with the first brush of his hands. He was sent to protect and heal her, but he wants so much more. Their enemies are closing in and Jillian is more deeply involved than either of them realize. Secrets loom and past mistakes twist current circumstances. And through it all the only constant is their consuming desire for each other.
Read an EXCERPT
Amazon (Kindle)
All Romance eBooks (Multiple Formats)
Apple iBooks (ipad, iphone, etc)
Barnes & Noble (Nook)
Smashwords (Multiple Formats)
And for anyone who hasn't tried this series yet, Book One: Royal Obsession is $.99 for the next 30 days!
Download it at: Amazon, Smashwords, or All Romance eBooks.