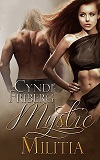 For all you Nook fans, the second book in the Shadow Assassins series is now available at Barnes & Noble.
Also the book is now available in print at the following retailers: Amazon, Barnes & Noble, and Createspace.
For PDF or HTML, check out All Romance eBooks or Smashwords.
Enjoy!