Here's the next Shadow Assassins Book (Coming January 2014)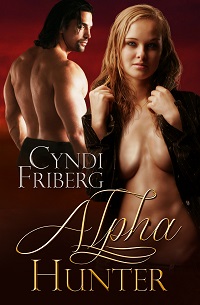 Angie is stranded in a strange town without a car, money or even her cell phone. Luckily, her sister sends Blayne to the rescue. Angie is expecting a ride and maybe a shoulder to cry on—and then she meets her rescuer. After seeing his gorgeous face and muscular body, Angie can't decide what sort of ride she wants him to give her. Before she can make up her mind, all hell breaks loose. Suddenly Blayne is battling another man with flashes of light and both men are teleporting, as if space alone can't contain them.
When a dangerous enemy plants a tracker on Angie, the only choice Blayne has is to take her off-world. If they return to the Mystic Militia, it will reveal the location of their ship to the enemy. She's been targeted by the Shadow Assassins because of her latent abilities. He must release her gifts and teach her how to control them before they return to Earth. The only problem is, he can't seem to think of her as an apprentice. Their attraction is mutual, instantaneous and intense. He has vowed to keep her safe, yet his good intentions evaporate the moment his lips meet hers.
.