All three books in the Rebel Angel trilogy are now available in print and eBook.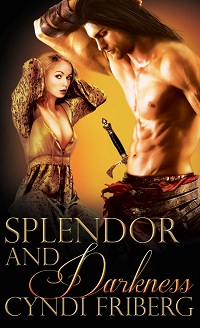 "There is no peace in Heaven, and life has lost its splendor." With those words Lailah joins the ranks of the Rebel Angels. Now she is on a quest to rediscover life's splendor, which isn't easy as an Angel of Death.
Nate's life is shattered when brigands claim the lives of his family. He nearly surrenders to despair when an ethereal creature appears offering comfort and tenderness. Convinced she is only an illusion, Nate abandons himself to the dream.
A year later an old friend arrives at Monthamn Castle for an extended visit. Nate is shocked and fascinated when his friend's traveling companion turns out to be the "angel" from his dream.
Can a shattered soul and an Angel of Death find peace in each other's arms?
Amazon (Kindle)
Barnes & Noble (Nook)
All Romance eBooks (Kindle/prc, Nook/epub, HTML, PDF)